Welcome to iParadiseValley.com.
Your Best Source for Paradise Valley Real Estate and Luxury Home Buying.
Use our fast and accurate home search tool, to view MORE active homes than you'll find on other websites with other real estate agents. iParadise.com combines state-of-the-art technology with expert neighborhood knowledge, giving you access to the best home buying and selling tools available in Arizona.
Start Your Search for Paradise Valley Homes and Luxury Arizona Real Estate.
View ONLY Active, Ready to Buy Home Listings.
SEARCH MORE Available Properties In Detail.
UTILIZE MLS Direct Home Information.
Enjoy PERSONALIZED, Extraordinary Service From a Local Resident Real Estate Expert.
Buy and Sell in Paradise Valley with Alex Goldstein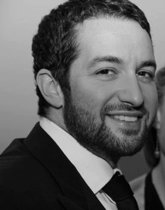 Alex Goldstein is a top producing real estate agent specializing in Paradise Valley, Arizona. He represents high net worth families on luxury home purchases and sales, and also represents investors seeking competitive returns on investment properties
.
He is the author of two real estate books: Home Inc. with best-selling author Brian Tracy, and The A to Z of Buying a Seller Financed Home in AZ. He also writes for the Huffington Post, and has been featured in articles in the New York Times, Wall Street Journal, and Newsday. Alex has been a principal in over $50 million of real estate transactions including land, office, and residential properties.
Alex is passionate about food and wine, having served on the boards of the International Wine & Food Society and the Confrérie des Chevaliers du Tastevin.
He is a student of Transcendental Meditation, an honors graduate of Northwestern University, and was also a visiting scholar at Oxford University. As a valued member of the real estate community, Alex has been featured in Newsday and ProAsset Protection as a real estate expert.